Reports: "Arrogance" Behind UK Refusal Of German Tank Deal
Britain reportedly turned down the opportunity to purchase a fleet of second-hand German tanks, even though they would have been able to operate for a decade longer than the upgraded Challenger 2.
The move, which would have cost around the same as the Challenger 2 upgrade currently being looked into, wasn't ultimately opted for.
And according to a Times newspaper defence industry source, that was partially due to a fear of it creating embarrassing headlines:
"They made that offer to us and we should have taken it but there was an arrogance: we invented the tank, we have to have a British tank. There was a worry about negative press headlines."
German manufacturer Krauss-Maffei Wegmann reportedly offered to sell between 100 and 400 old Leopard 2 tanks to the Ministry of Defence last year.
It would have provided Britain with a comparable tank fleet for 30 years, as opposed to the 20 offered by the potential Challenger 2 upgrade.
Purchasing and upgrading the Leopard 2s would cost £3.5 million each, whereas upgrading each Challenger 2 would range from £3.1 to £3.5m.
The Leopard 2 also carries a much more powerful gun than its British equivalent. It's able to fire shells up to 5,000 metres (16,400 feet), compared to the Challenger 2's 3,000m (10,000 ft).
The German tank also uses the same standard ammunition as the UK's European NATO allies. The Challenger 2, meanwhile, is the only tank to use rounds made by BAE Systems.
Other reasons suggested for the German offer being turned down included concerns over British tank operators having to be retrained, and the impact on the Challenger 2 support chain.
Defence companies are currently battling it out to win a £700 million contract over the Challenger 2 upgrade.
A defence source said the deal could yet be revived, however:
"If it turns out that buying second-hand would work out cheaper overall then finance is king. If it is cheaper they will go that way."
Another said, however: "I don't think that [buying second-hand] is in the race at the moment."
It's also been suggested that even if the German tanks aren't purchased, the German cannon and ammunition could be used on the Challenger 2.
A Ministry of Defence spokesperson, meanwhile, said:
"We are committed to the highly capable Challenger 2 fleet. A £700 million life extension project will ensure capability until 2035. We are also investing in the transformational, multi-role AJAX armoured vehicle and the Warrior infantry fighting vehicle as part of our £178 billion equipment plan to deliver key capabilities for the UK's Armed Forces."
Challenger II… Down at the firing range!
German Armed Forces – Leopard 2A6 Main Battle Tanks Live Firing At Range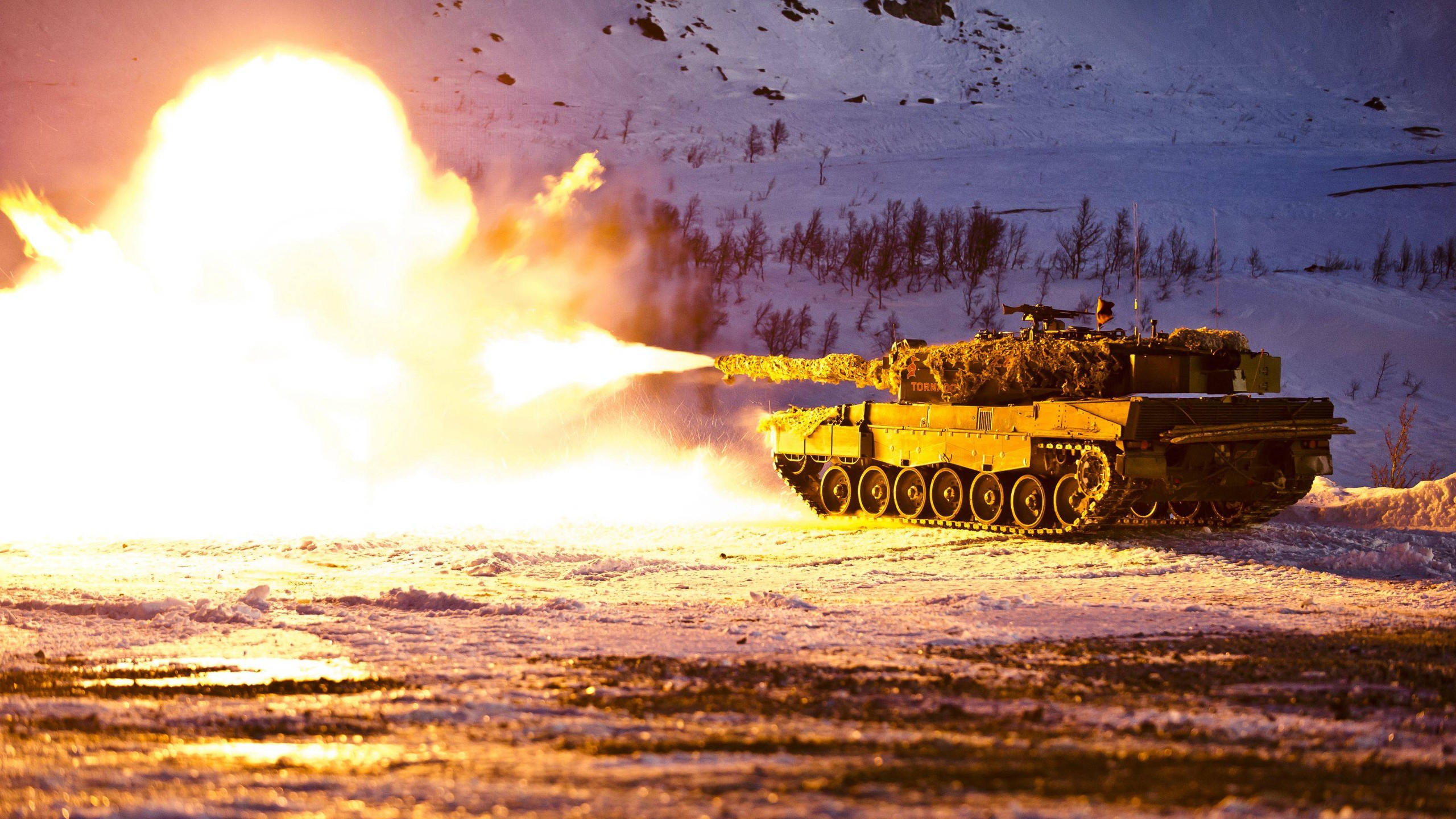 READ MORE:  Object 279 The Soviet Heavy Tank Designed To Survive A Nuclear Explosion