The Soviet automobile industry could have been considered as conservative in the 1950s/60s, at least in the civilian sphere. On the other hand, military vehicles made in USSR back then were at the beginning of a new stage to put it simply. It was the dawn of many successful, or not, prototypes.
The race with the United States for world domination had just started and the finest engineers on both sides had to perform their best. There were no rules. They started from pure ideas and originality through old and tested designs to offhand steals. Literally, no holds barred.
Off-Road Vehicles
ZiS 157 prototype in 1956.
Off-road vehicle ZIS-E134 Model number 3 in 1956.
Water tests of ZIS-E134.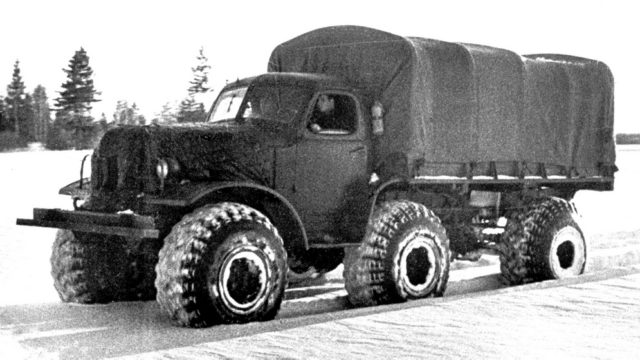 Prototype off-road vehicle based on ZIL-157 – ZIL-157R.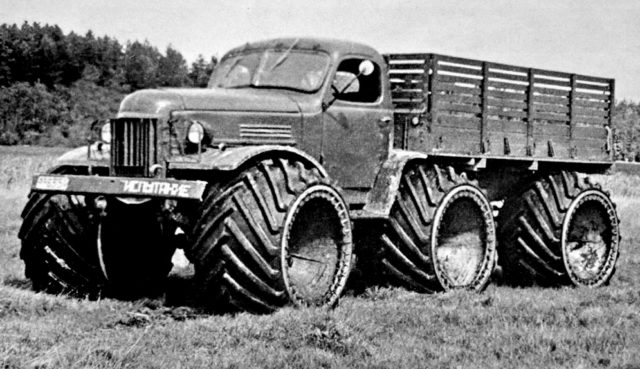 2.5-ton vehicle ZIL-157R on six arched tires.
Experimental vehicle ZIL-136 in 1957.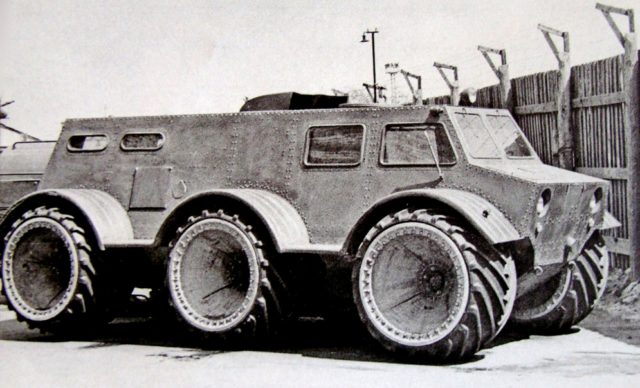 ZIL-136 with a monocoque body and frameless arched tires.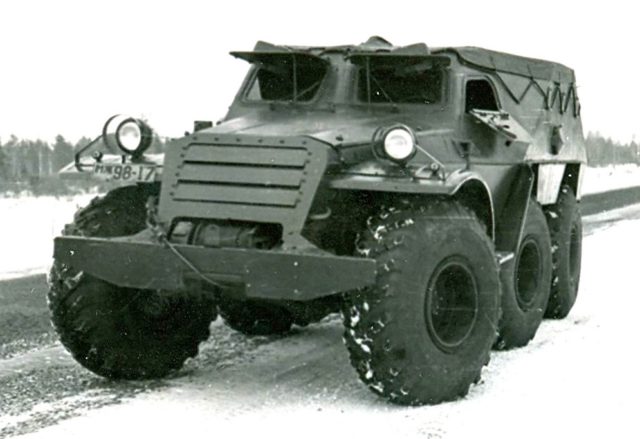 The original BTR-E152V.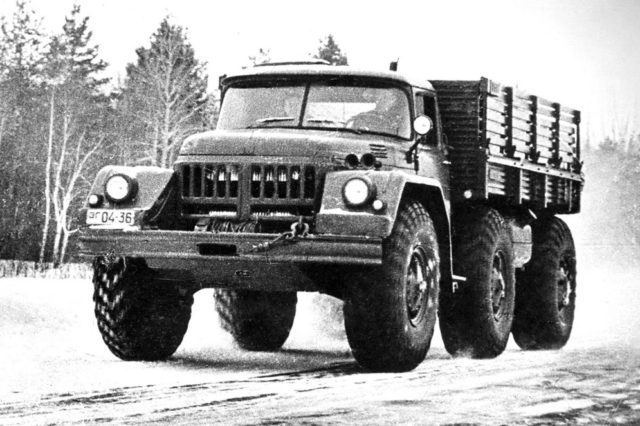 The three-axle 2.5-tonne truck ZIL-132 with cab from the ZIL-131. 1960.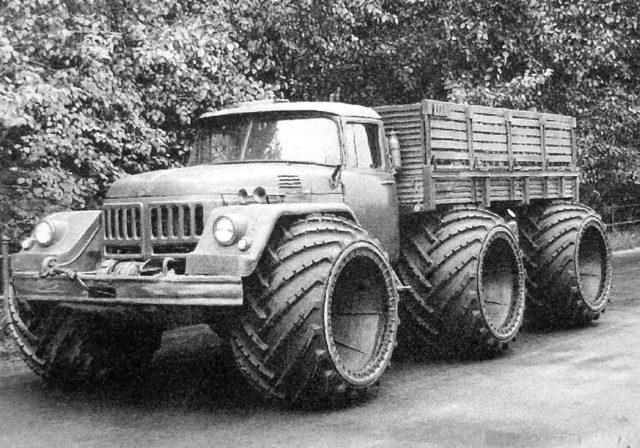 Option triaxial-terrain vehicle ZIL-132 with arched tires.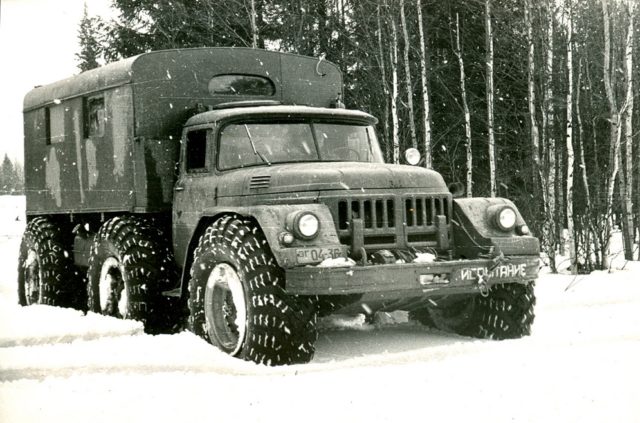 ZIL-132 with automatic transmission and 24-inch tires in 1961.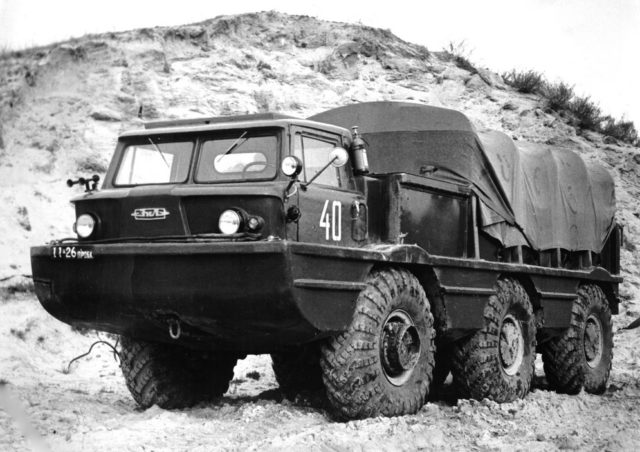 Experienced 4-tonne amphibious ZIL-132P. 1969.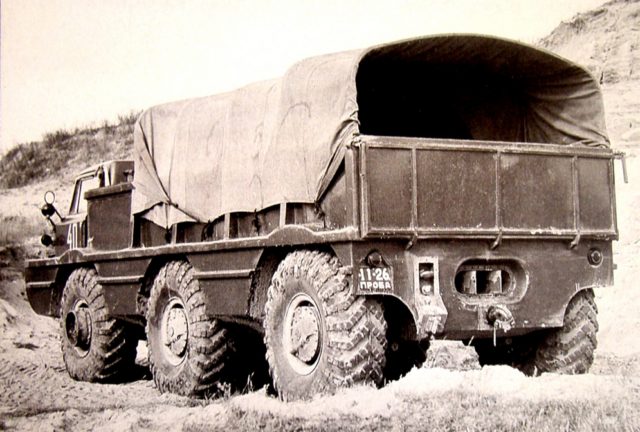 View from the rear of the same vehicle.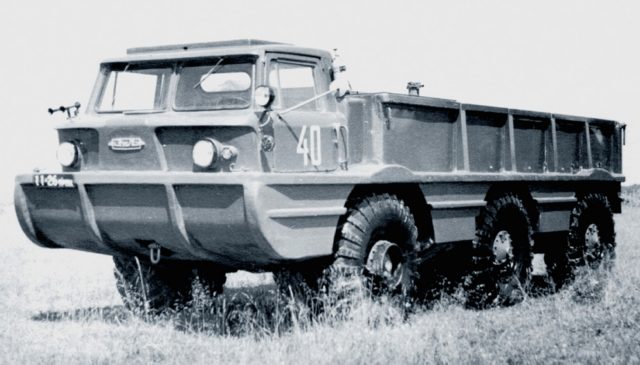 The unusual form of amphibious ZIL-132P without the tent.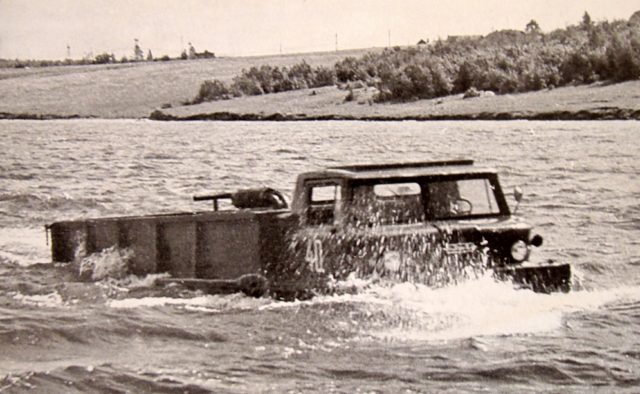 Test of amphibian ZIL-132P on the Moscow River.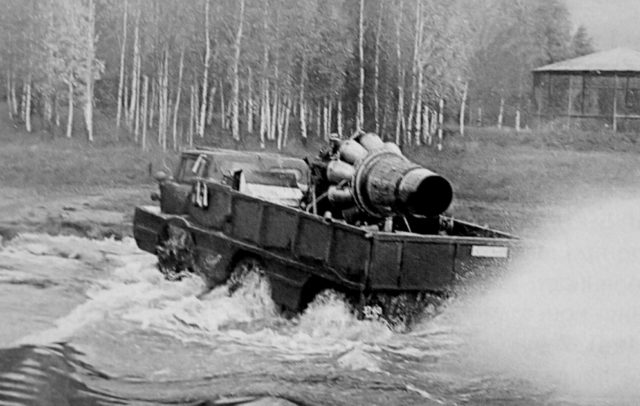 The first use of gas turbine APU on the ZIL-132P.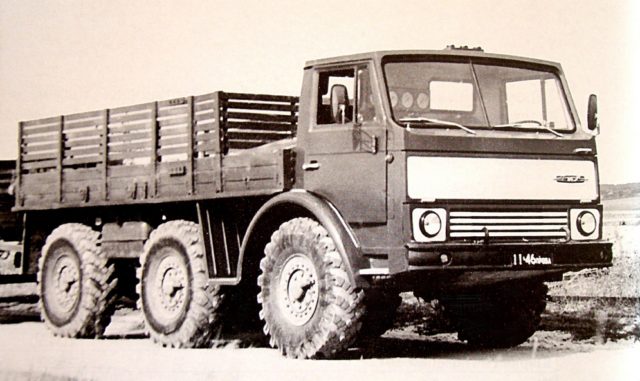 5-tonne prototype truck-tractor ZIL-132R in 1974.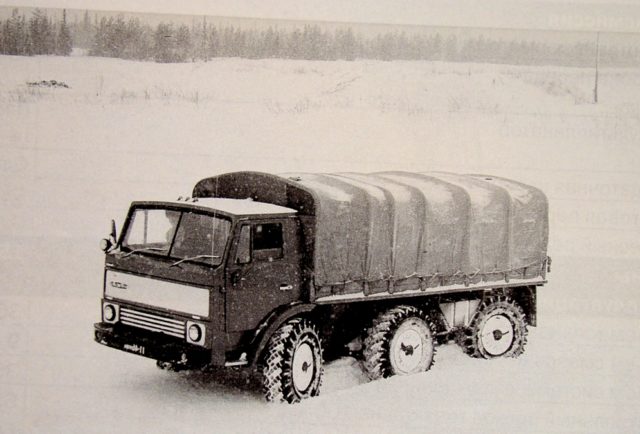 ZIL-132R.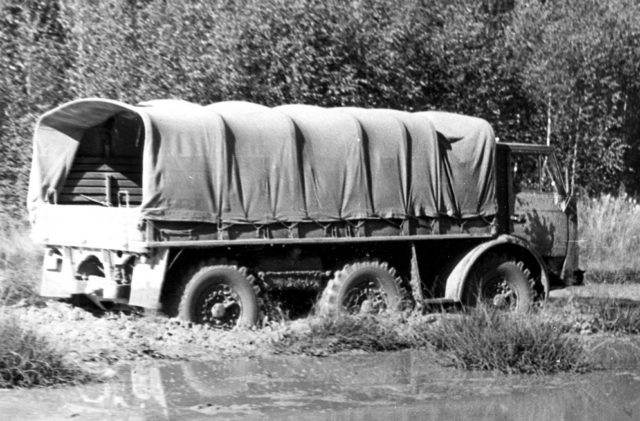 Tests of ZIL-132R truck on a very rough terrain.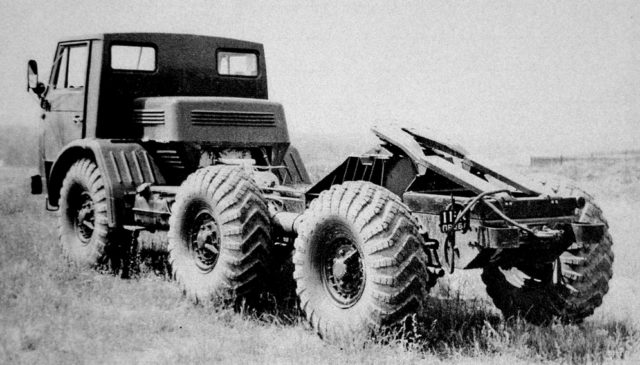 Experimental multirole three-axle truck tractor ZIL-132RV in 1976.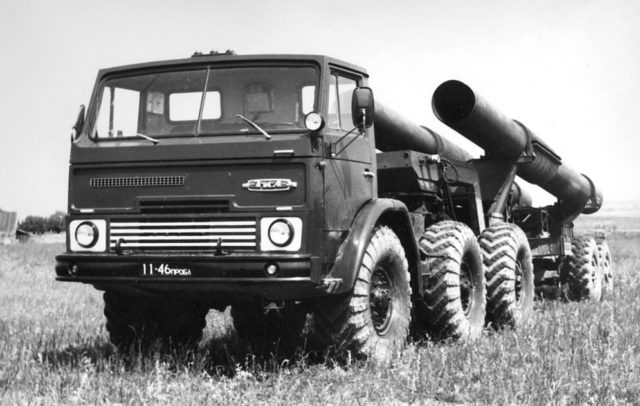 Five-axis version of ZIL-132RV.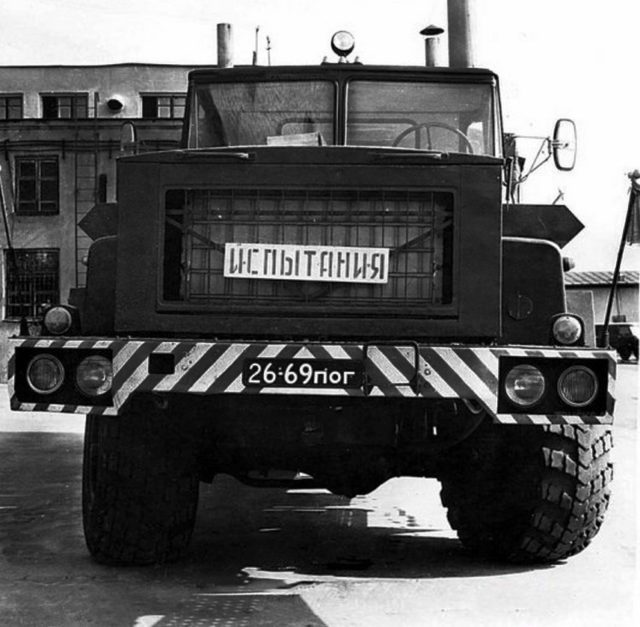 KrAZ-E260E truck with a gas turbine.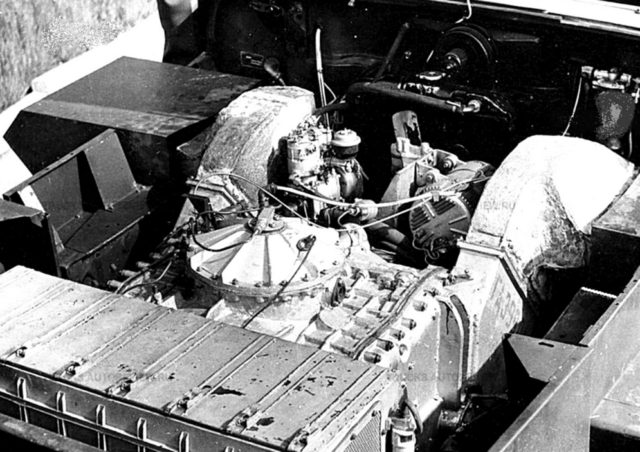 The two-stage gas turbine plant GAZ-99D capacity of 350 liters.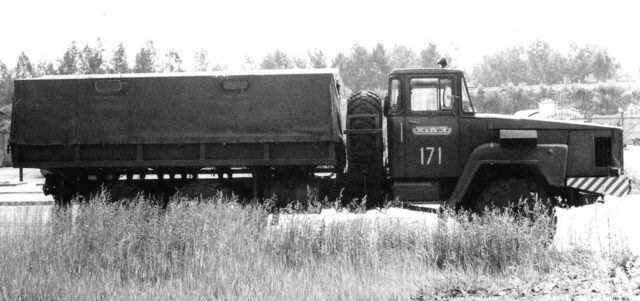 Profile of a KrAZ-E260E in 1974.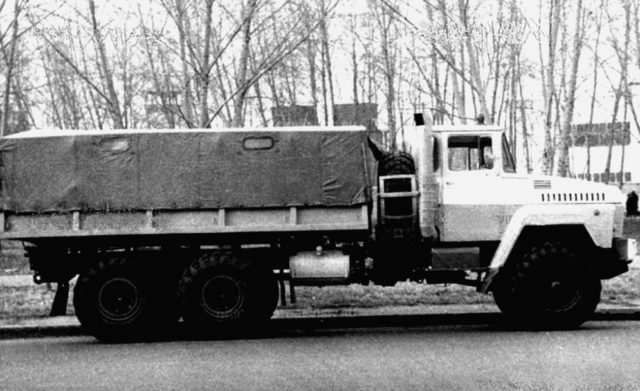 The second version of a KrAZ-2E260 with 360 hp gas turbine in 1976.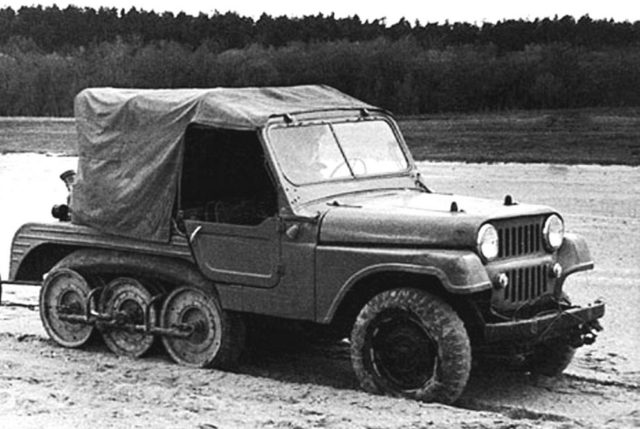 S-3 on chassis of Moskvich-415 with pneumatic tracks.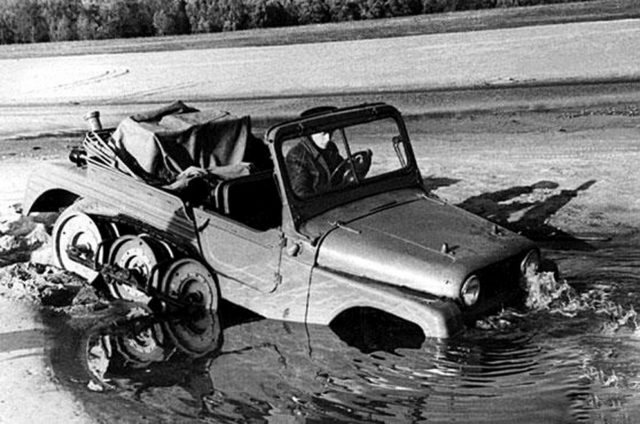 Semitrack S-3 during the water trials in 1962.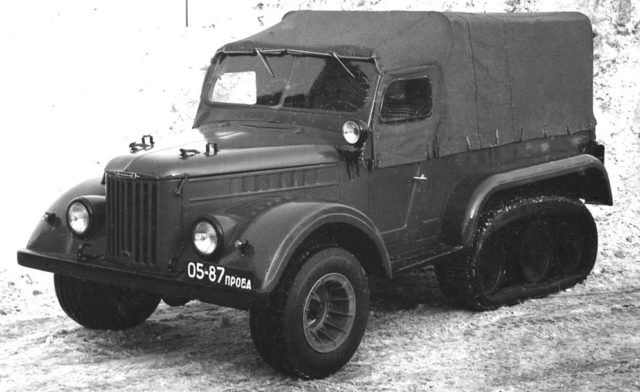 C-3MU with pneumatic tracks on the model C-3M.
Optional version of C-3MU based on GAZ-69M with the same pneumatic tracks. 1968.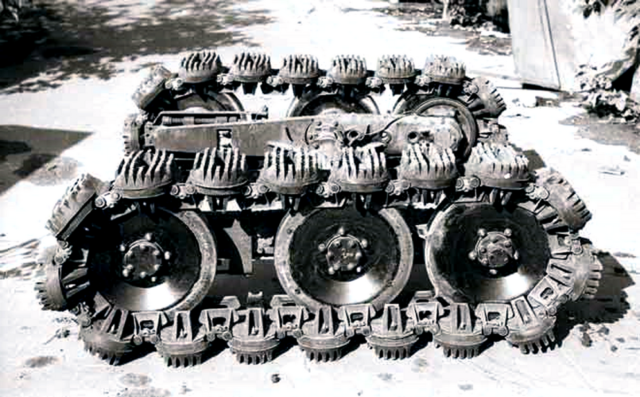 Direct view of pneumatic tracks.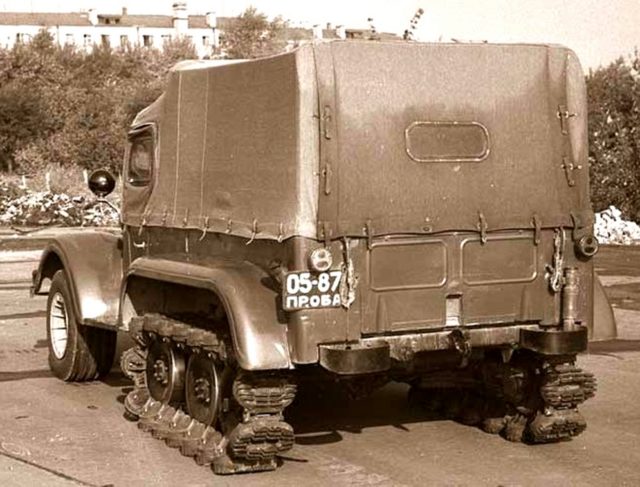 Rear view of a C-3MU with a pair of pneumatic tracks.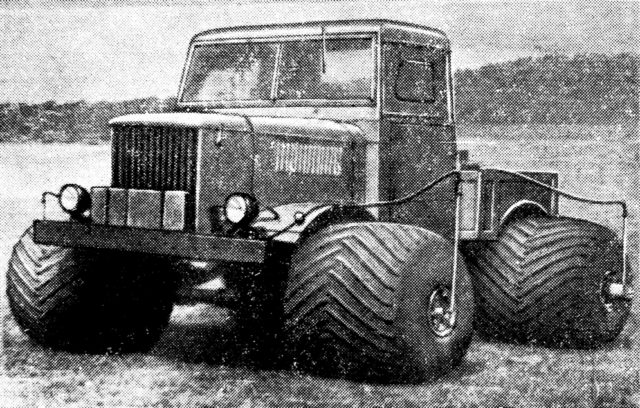 NAMI-044E truck on four tire rollers in 1959.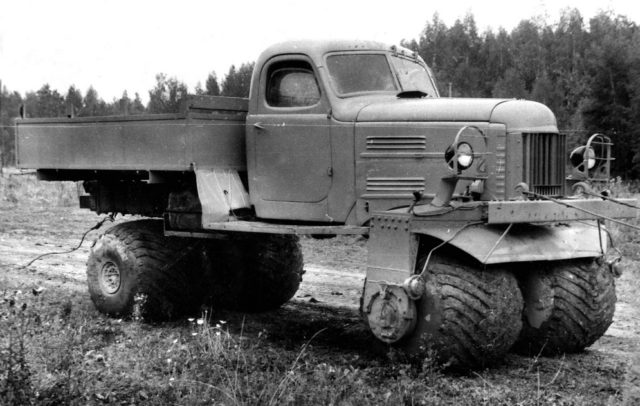 Off-road vehicle ZIL-132C on four pneumatic rollers in 1964.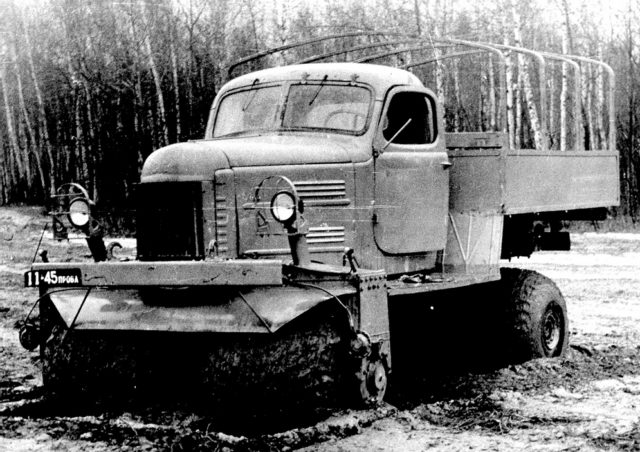 ZIL-132C on a shortened chassis ZIL-157K with a cabin of ZIL-164.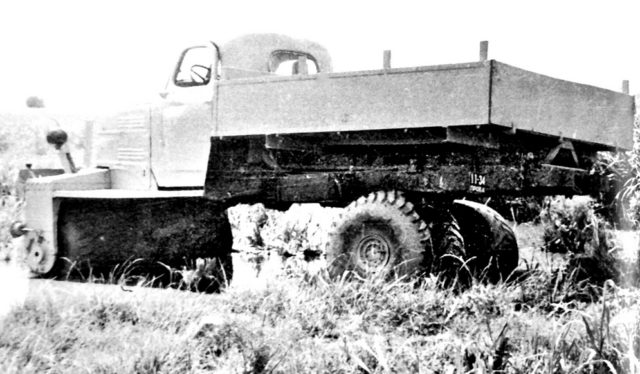 This one can reach 55 km/h, but was unstable and difficult in terms of drive-control.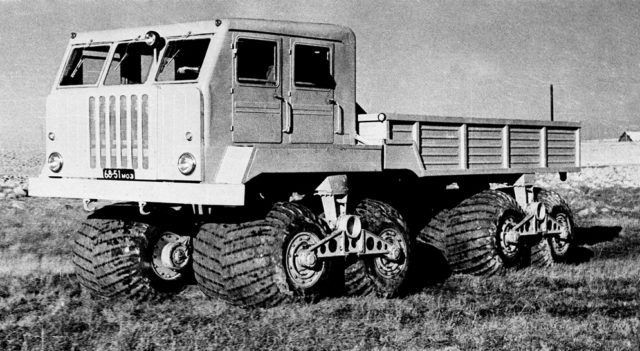 Experimental off-road vehicle NAMI ET-8 in 1961.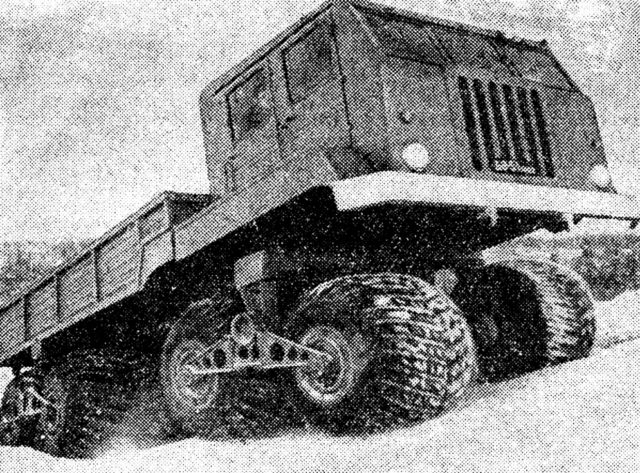 Tests of ET-8 and its first public appearance in press.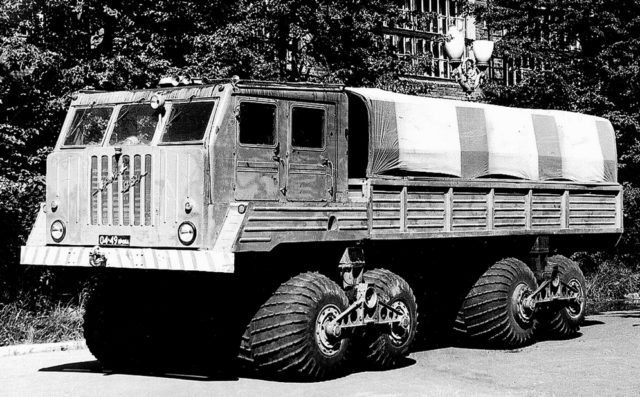 5-tonne multirole NAMI-094 with more powerful diesel engine YaMZ-238 in 1963.
READ MORE:  1984: THE AUTOBAHN AIRFIELD – A10S, HERCULES' AND FIGHTERS LAND ON A HIGHWAY (WATCH)