A military official believes other countries will soon follow
In September, Japan will become the first foreign buyer of the specialized tiltrotor aircraft known as the V-22 Osprey.
Japan reportedly has plans to base several of its 17 new V-22 Ospreys on the Japanese helicopter carrier Izumo, as well as deploy more to defend territorial holdings in the East China Sea.
It will receive the first four aircraft as part of the already-sealed, second multi-year procurement lot, with the remainder being delivered in the third lot, according to a report.
Marine Col. Dan Robinson, the military's V-22 Joint Program Manager, spoke to reporters at the International Paris Airshow and said that the planes were now in high demand, and other countries would soon follow.
"The options are as wide as what you can think of to put on the back of a V-22 and execute a mission," he said."It's a very exciting time. I've seen some significant changes to the program in terms of the Navy coming on board and international sales, and I'm just excited about the future of the V-22."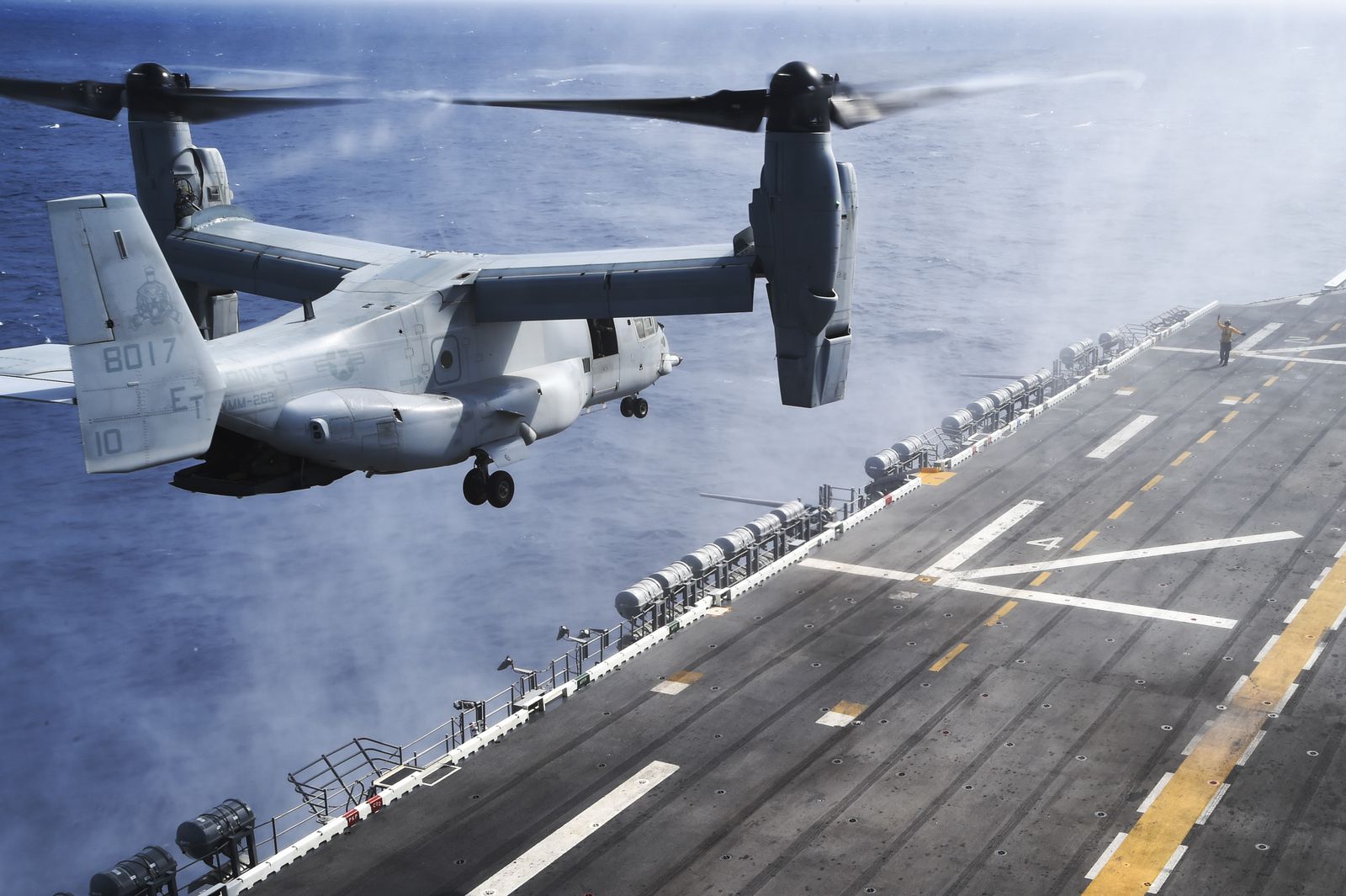 He also went on to add that, "[if] you can imagine some mission that you need to do, the V-22 is definitely in the mix for a platform to execute that mission."
While the Osprey faced years of bad press initially following several high-profile crashes in its early development stages, officials now say that the aircraft is becoming a versatile powerhouse, with the U.S. Marines saying it holds one of the best safety records for Marine Corps aircraft.
"In general, there's a lot of interest in the capability of the platform in terms of what it can do, its flexibility in terms of being able to take off and land vertically yet still have that speed and range capability," Robinson said. "It covers a spectrum of different mission sets."
"We have a lot of folks looking at the aircraft in terms of what it can do, how the Marines have used it, how the Air Force has used it, and now the Navy is on board with carrier onboard delivery capabilities that that brings, as well," Robinson added.
READ MORE:  WHY AMERICA SIMPLY CAN'T BUILD ANYMORE F-22 RAPTORS