After going on hiatus for a year due to Euro 2016 and the relaying of the Emirates Stadium pitch, the Emirates Cup will make its comeback this summer.
It will be the ninth time Arsenal have invited three clubs to their pre-season invitational, with the first edition in 2007 featuring Paris Saint-Germain, Valencia and Inter.
The likes of Real Madrid, Juventus and Boca Juniors have all played in the tournament since then, and two new teams as well as one returning club will feature alongside the Gunners this year.
We've collected all the information you need to know ahead of Arsenal's weekend showcase on July 29 and 30.
READ MORE: Hazard: New signings will take Chelsea far in Champions League
WHAT IS THE EMIRATES CUP?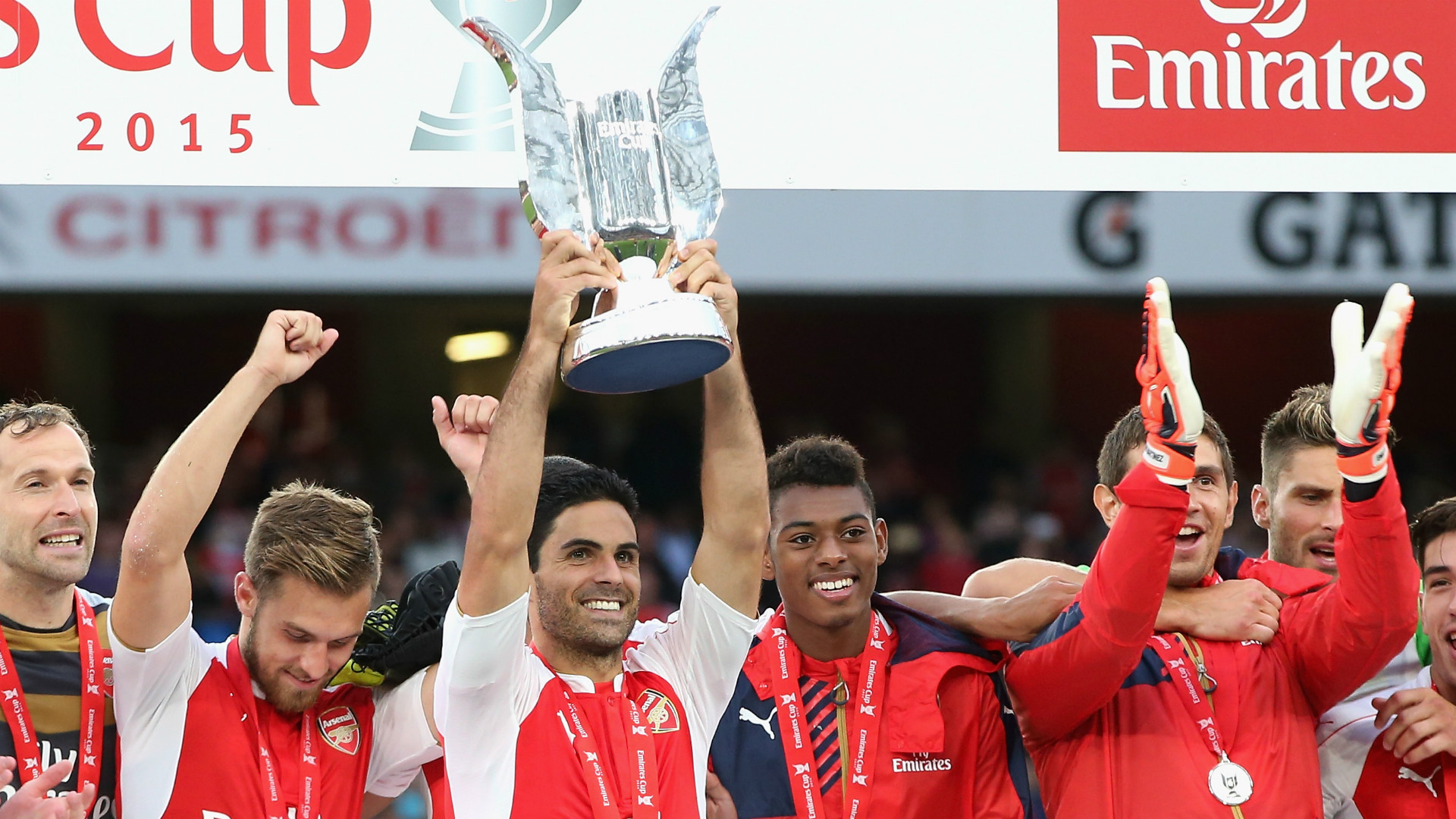 The Emirates Cup is a pre-season mini-tournament held annually at Arsenal's Emirates Stadium over one weekend in July. Since its inception in 2007, it has taken place every summer except 2012 (due to the Olympic Games in London) and 2016 (due to Euro 2016 and pitch refurbishment at the Gunners' home ground).
Arsenal invite three other teams to the tournament, and each side plays one match on Saturday and another on Sunday. In addition to three points for a win and one for a draw, teams also gain a point for each goal they score and the side top of the table at the end of the weekend claims the trophy, though they do not all play each other.
The Gunners have won four of the eight competitions and are the current holders. Hamburg, the New York Red Bulls, Valencia and Galatasaray have also triumphed.
EMIRATES CUP TEAMS
| eam | Country |
| --- | --- |
| Arsenal | England |
| Sevilla | Spain |
| Benfica | Portugal |
| RB Leipzig | Germany |
Arsenal have invited Sevilla, Benfica and RB Leipzig to the Emirates Cup this year, with the Portuguese side the only one to have made a previous appearance. That came back in 2014, when they finished fourth.
READ MORE: Hazard: New signings will take Chelsea far in Champions League
Sevilla and Leipzig are new to the tournament. Leipzig have qualified for next season's Champions League group stage by finishing second in the Bundesliga, while Benfica will also avoid the qualifying rounds having been crowned Portuguese champions. Sevilla will need to navigate a play-off tie after claiming fourth place in La Liga and Arsenal, of course, have missed out entirely and will be playing in the Europa League.
EMIRATES CUP FIXTURES
| Date | Match | Time (BST) |
| --- | --- | --- |
| Jul 29 | RB Leipzig vs Sevilla | 14:00 |
| Jul 29 | Arsenal vs Benfica | 16:20 |
| Jul 30 | RB Leipzig vs Benfica | 14:00 |
| Jul 30 | Arsenal vs Sevilla | 16:20 |
As mentioned, each side only faces two other teams, playing back-to-back matches on Saturday and Sunday.
Leipzig and Sevilla will kick things off at 2pm UK time on Saturday before Arsenal face Benfica in the 4.20pm kick-off. The following day Leipzig are in action at 2pm again, this time against Benfica, and Arsenal take on Sevilla to wrap up the tournament at 4.20pm.
Arsenal will not play Leipzig and Sevilla will not meet Benfica.
HOW CAN I BUY TICKETS?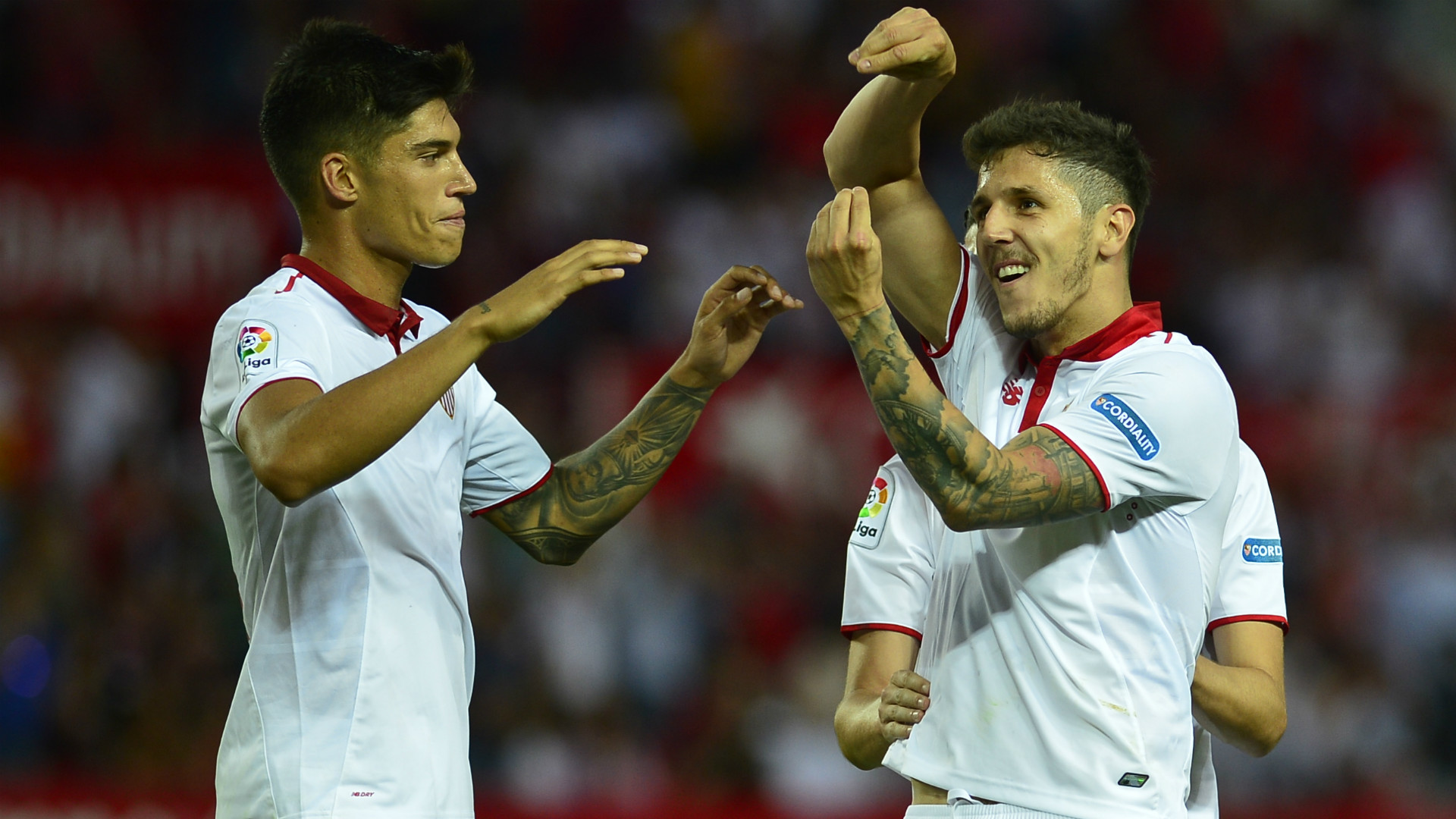 Buying one ticket will you get into both matches on the day you attend. Full ticket information can be found on the Arsenal website, with the various levels of club membership getting priority access before tickets hit general sale on Wednesday, June 7.
READ MORE: Hazard: New signings will take Chelsea far in Champions League
Seats start at £25 for adults and £12 for concessions (children and seniors) and top out at £45 and £22 respectively. A number of family packages are also available in limited quantities, reducing the price of buying adult and concession tickets together.
EMIRATES CUP TV COVERAGE
Broadcast information has not yet been released, but Arsenal's matches are likely to be shown live on television in both the UK and US. In 2015, BT Sport had the UK rights to the tournament.