Although established as an independent company specializing in improving the performance of Mercedes cars since 1967, AMG is now 100 percent owned by Daimler Group.
Distinctive AMG Mercedes models of the main performances are distinguished by aggressive exterior design, improved performance, and the use of technologically advanced materials, which of course ultimately result in higher cost of the car.
This year, AMG will celebrate 50 years of its existence, in honor of this anniversary at this year's Motor Show in Geneva will present the powerful AMG GT Roadster Edition C 50.
Beautiful sporty two-seater in the basic version is something that leaves us speechless, but this beast of AMG is as if from another planet, at least when it comes to performance. Under the hood is housed Twin-Turbo V8 engine with a displacement of 4.0 liters that this car from 0 to 100 km / h will develop in 3.7 seconds and top speed is 315 km / h.
Otherwise, only 500 owners with deeper pockets will have the chance to get this powerful car specially made to celebrate the 50th anniversary of AMG.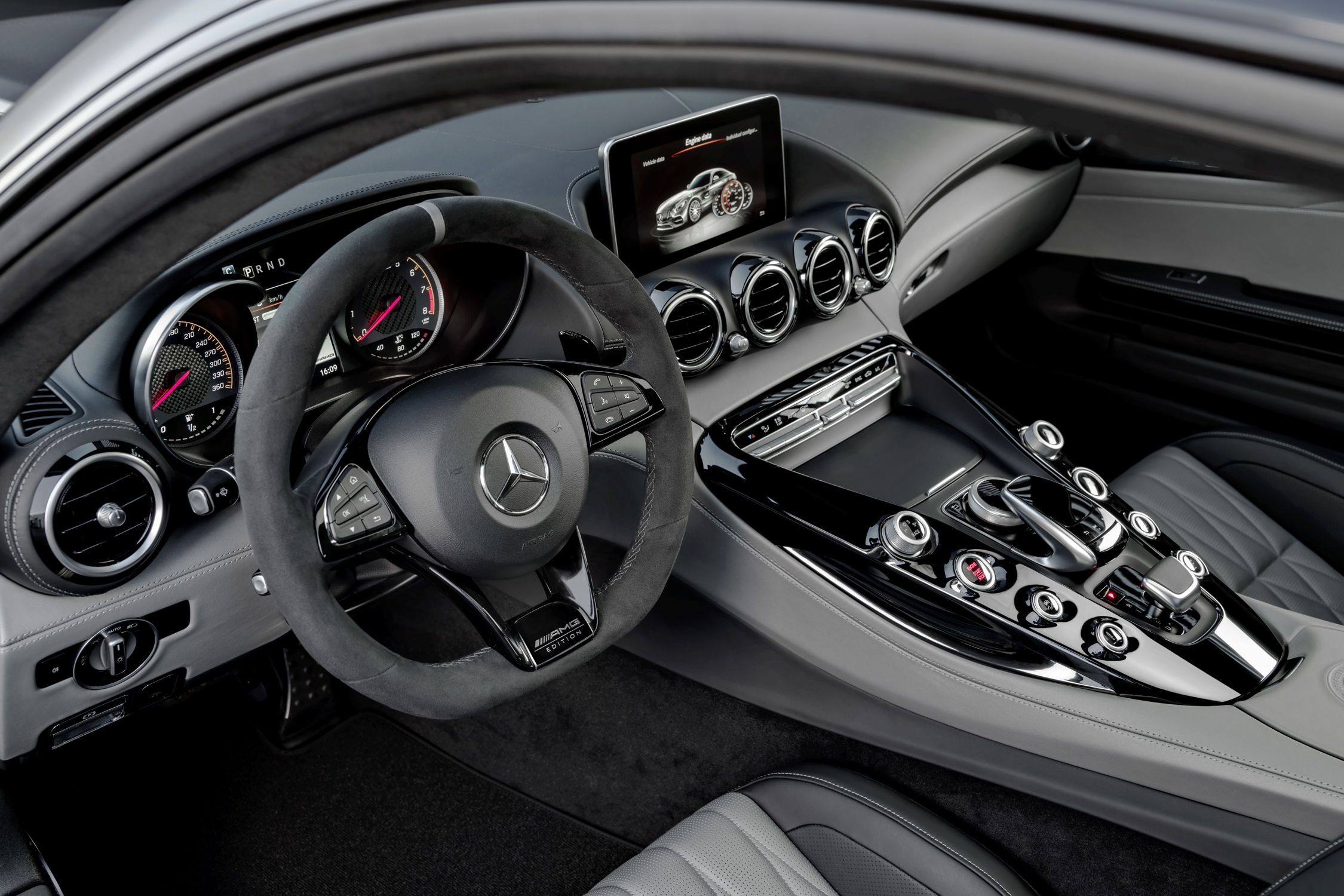 READ MORE:  THIS IS THE MOST EXPENSIVE CAR IN THE WORLD: PAYMENT IS 11 MILLION AND NOBODY COULD HAVE