As the F-35 is just getting its chance to see combat and actually roar through the skies, the Air Force is already looking at life after the F-35 with a 6th generation replacement, according to service leaders. By the mid-2030's, the replacement for the F-35 is planned and is currently in the early stages of development.
[Scroll Down For Video]
"We have started experimentation, developmental planning, and technology investment," said Lt. Gen. Arnold Bunch, Military Deputy, Office of the Assistant Secretary of the Air Force. The Air Force and Navy are working closely together during the conceptual stages of development.
Little is known about the replacement other than it is in the earliest stages of development. It's being referred to as "the Next-Gen Air Dominance."
Bunch did outline an Air Superiority 2030 Flight Plan, which in layman terms, would be a plan to have all jets in 2030 and after suited with next-generation stealth technology, electronic warfare, sophisticated computer processing, and algorithms, increased autonomy, and hypersonic weapons.
Northrop and Boeing are reportedly in the beginning stages of bidding on the contract for the 6th generation replacement. The Navy's new aircraft will be replacing the F/A-18 Super Hornets, which is already slated for retirement by 2035, according to We Are The Mighty. The new 6th generation aircraft should be ready for combat by 2040.
Hypersonic weapons are the future, according to Pentagon officials. There have been few successful tests done with the advanced weaponry, but it is clearly the wave of the future. Look at the F-35, for instance. Five to ten years ago, no one would have imagined a jet with its capabilities, but here we are.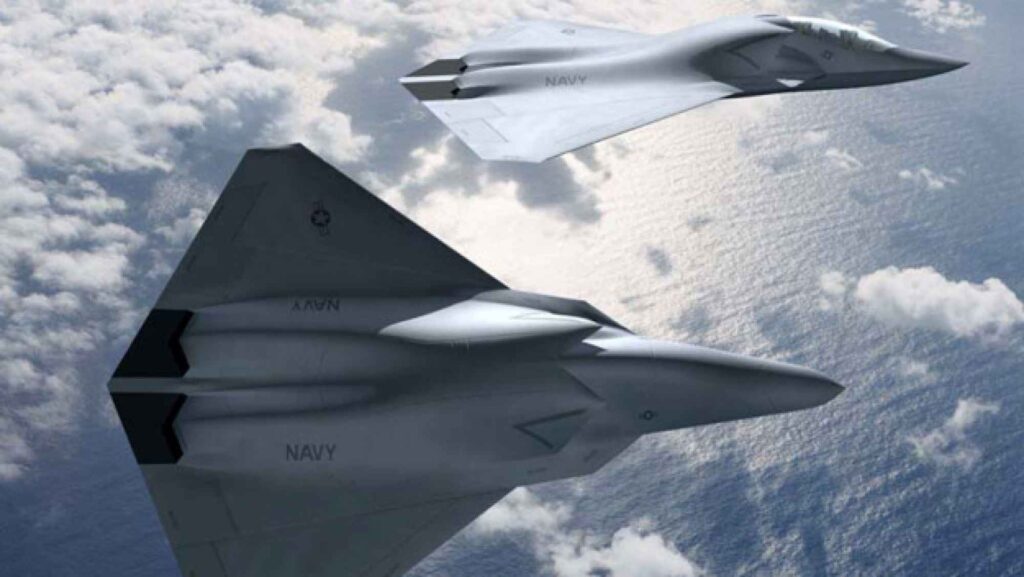 The F-35 may just be beginning its life-cycle, but if the US wants to have a strong military presence, we'll always need to be a step ahead of our adversaries.
READ MORE:  WATCH THE ULTIMATE KILLER: THE GAU-19/B 50 CAL GATLING GUN